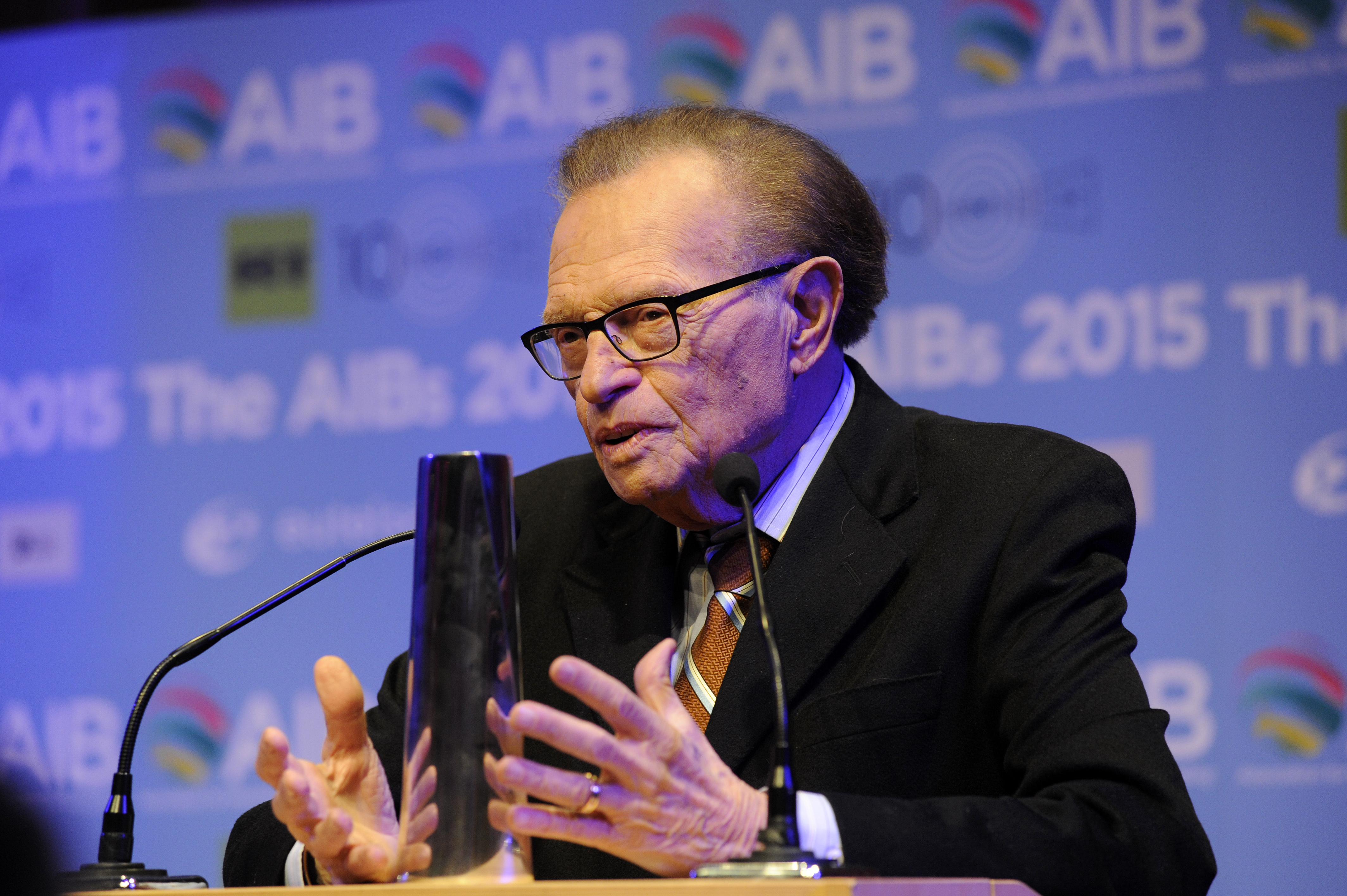 He was not a judge, a lawyer, or an FBI agent but he questioned more witnesses to history – from all walks of life – than any lawyer I can think of.
Larry King died last month; he was 87 when he succumbed to COVID-19.
If you want to learn how to question someone, Larry King was the master. His interviews – stored for posterity on the internet – are a fabulous resource.
Larry King was naturally curious; every answer to a question only egged on his curiosity, often prompting one word follow-ups like "why " which he would ask with his head propped on his wrist waiting in anticipation for the answer.
King was also a master at creating narratives, sometimes punctuating an interview with a question laced with a bit of his own personal knowledge. He understood how to collect facts and he appreciated the absence of fact. When interviewing Hank Aaron, who also died last month, King drew from his prior interviews with the "Home Run King" noting that in those interviews that Aaron had refrained from discussing racial issues. With laser sharp simplicity, King asked simply "why now?"
Larry King grew up in the Bronx; born with street smarts; he understood people.
He did not have an advanced degree in psychology; he did not learn his skills in school; indeed, studying was not his cup of tea –as he often admitted. Yet, King was capable of examining "experts" whose CV's spanned pages and included multiple degrees.
There is the legendary story about his interview of Edward Teller, the father of the hydrogen bomb. How does one prepare for such an interview? Read Teller's works? Retain an expert to help prepare questions? Not King!
Shortly before his interview, Teller learned that King had not read Teller's recent book, a sign that he was unprepared for the interview. An irritated Teller threatened not to submit to the interview but King made a deal; if Teller did not like the first few moments of the interview, he could get up and leave. King's first question: "why do high school students find physics so intimidating?" Teller went into a monologue and the interview was off to the races.
Maybe it was just that King understood that beneath the titles and degrees, people are just human; they have basic emotions and instincts. King also had instinct and he understood human emotion; he knew how to make the interrogated feel comfortable; he knew how to get them to talk.
Larry King left us with a treasure trove of interviews which shed light on history and expose the inner emotions and perspective of those who witnessed or made history. And for trial lawyers and investigators – those who are in the business of uncorking the truth by getting people to talk, King has left us with a library of techniques.