Forks, orthodontic braces, hip-joint replacements-all made with radioactive metals. That's what could have happened in the late 1990s as a result of the Department of Energy's agreement with BNFL Inc. to recycle as much as I 10,000 tons of contaminated metal taken from the Oak Ridge, Tenn., nuclear weapons facility.
This did not sit well with Guttman, a Washington, D.C.based attorney who filed suit against Secretary of Energy Bill Richardson to block the recycling and distribution of these metals.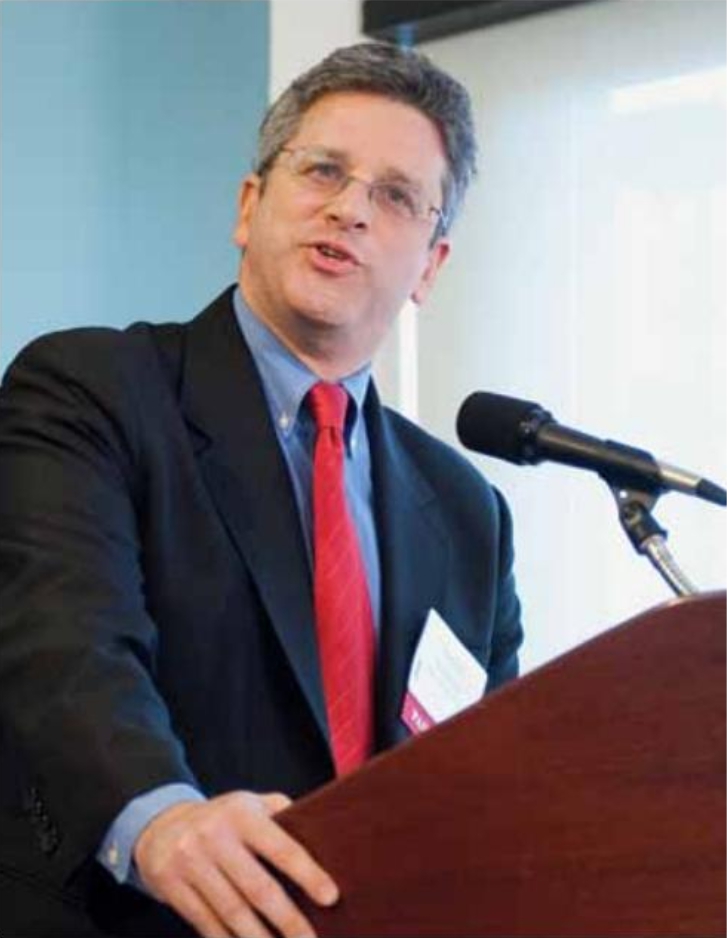 "I learned about the National Environmental Policy Act in Professor Arthur's course on environmental law and knew that this was a federal action, which could have potential impact on health or the environment," he says.
"This would mandate an environmental impact statement." In pursuing the case, Guttman searched through copious documents for an environmental impact statement or a decision against assembling one. Neither could be found.
"I filed suit in the U.S. District Court for the District of Columbia against the secretary of energy," he says. "When I sought discovery in the case, the Department of Justice, representing the Department of Energy, argued that this was an action under the Administrative Procedures Act and therefore, while I was entitled to a record, I was not entitled to discovery."
Guttman argued successfully that because the government had failed to develop a record, he was entitled to the discovery necessary to develop one. He took depositions, including one from the assistant secretary of energy, and secured documents.
"The judge ultimately found that the entire project was troublesome. A public interest group took out a quarterpage ad in The New York Times quoting the judge," Guttman says. "There was even a 'Boondocks' comic on
the subject of the case."
The secretary of energy canceled the project. Now director at Grant & Eisenhofer in D.C., Guttman heads the firm's whistle-blower practice. He has served as counsel in some of the largest recoveries under the Federal False Claims Act, including U.S. ex rel. Johnson v. Shell Oil Co., 33 F. Supp. 2d 528 (ED Tex. 1999), which recovered more than $300 million from the oil industry. He also represented one of the six main whistle-blowers who said Pfizer Inc. tried to entice doctors to promote and prescribe drugs for unapproved uses. Pfizer settled in 2009 for $2.3 billion.
Even before filing a case, Guttman's team engages in intense investigation, retains experts and prepares as if a trial is imminent.
"We look at the case from all sides. We look at good facts and bad facts. We assume the court will see the entirety of the case," Guttman says in an article, "Frontloading the Case: Theme & Theory in False Claims and Fraud Litigation." "We develop theories for the case and a theme, which allows the decider of fact to 'get it."
Guttman also uses social media and other web-based resources to enhance his work. To that end, he founded whistleblowerlaws.com, which provides information about "qui tam" lawsuits that allow whistleblowers to seek damages on behalf of the government. He has a Listserv of more than 200 lawyers who share information about whistle-blower and civil rights cases. He also biogs for The Global Legal Post and uses Twitter and YouTube. Though his practice focuses on the most complicated of cases, Guttman can boil it all down to the simple idea that first piqued his interest in the field: Complex litigation can help people.
"The ability to try a case in court levels the playing field for those without power or resources to vindicate their rights," he says.
Source: Emory Lawyer | Spring 2013